(St. Louis, MO) – Northern Iowa has a special look about them right now, even without one of their key starters. Ben Jacobson's team (6-2) has won three of their last four games against a murderous schedule of top-100 teams. They have balance. They are growing defensively and soon, Wyatt Lohaus will be able to play a game. The Panthers look poised to have a special season.
After an opening game loss to North Carolina, the Panthers handled three relatively meaningless opponents with ease. The margin of victory over Alcorn State, Wartburg and Chicago State was more than 32 points. They were warm up drills for the real season.
While waiting for Lohaus and Justin Dahl to get healthy, Jacobson's team was handling lesser competition. Hunter Rhodes, Austin Phyfe and Miles Wentzien have worked their way back into the lineup, UNI was preparing for encounters with American Athletic Conference SMU, the Atlantic Coast Conference's NC State and the Big East's Villanova in the 'Battle 4 Atlantis'. A daunting challenge for less than full strength squad.
An early offensive explosion by Spencer Haldeman and late free throws by Bennett Koch led the Panthers to a narrow win (61-58) over Tim Jankovich's SMU Mustangs. Four UNI players reached double figures as Haldeman converted four of eight shots from long distance and the Panthers' dominated the boards (37-28).
The victory over North Carolina State (64-60) was a coming out party for freshman Tywhon Pickford. His 18 point/18 rebound double-double led five Panthers in double figure scoring and for the second straight game the Panther defense held the opposition to under 40% from the field and under 30% from long distance. Both the Wolfpack and the Mustangs sustained their first loss of the season at the hands of the Panthers.
A late 8-0 run turned a tight game into a 14-point (64-50) loss to fifth ranked Villanova and a second place finish in 'Battle'. Though still dominating the boards, the Panthers shot poorly and their defense, though allowing just 64 points, yielded a much higher percentage of completions to the Wildcats. Even in that loss, Koch recorded a double-double and the 6'4 Pickford grabbed ten rebounds. The Maple Grove, Minnesota native is becoming a rebounding force for UNI.
Jacobson told unipanthers.com his team was learning how to make things more difficult on the opposition.
"We made some improvements defensively and made some adjustments on that end," said Jacobson. "We found another level of toughness and learning how to be together, and making things more difficult for the other team."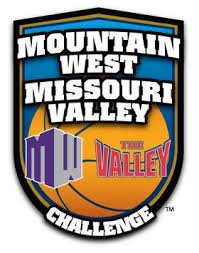 The Mountain West/Missouri Valley Conference Challenge brought undefeated UNLV to Cedar Falls. Once again, 'Jake the Giant Killer' and his gritty Panthers handed the higher rated Runnin' Rebels their first loss of the season. It was an overtime thriller and, and with it brought the arrival of Klint Carlson's offensive game.
The 6'7 Carlson recorded a season high 23 points. Koch added a career high 30 points, and in so doing became the third Koch brother to tally 30 in a single game during their UNI careers. Adam and Jake turned the trick in previous opportunities. Despite being out shot (.419 to .409) and out rebounded (42-38), the Panthers got to the line 27 times (making 21) and pulled off their third top-100 win of the year.
Jacobson told the WCF Courier's Clay Cunningham, it's all about defense and rebounding.
"The guys have made just a huge step forward in terms of how much they believe that defense and rebounding matter," Jacobson said. "When they're guarding it looks like it matters to them. When they're rebounding it looks like it matters. That's what's made the difference in our play in the last four games."
Three of the Panthers' final four games prior to the Valley season are against top-100 teams (UT Arlington, Iowa State and Xavier), so UNI's RPI (currently 23) has a legitimate chance to be NCAA Tournament 'at-large' worthy heading into conference play.
Lohaus has begun practicing and the Panthers are building a significant resume for another 'Panther Run.'
Do Good