(St. Louis, MO) – Student against teacher; David versus Goliath; you name the cliché and we will use it. The biggest game in the American Midwest Conference season is on tap Saturday.
A national audience will be watching (on ESPN3) as seventh ranked Columbia College visits 19th ranked Missouri Baptist in the 'AMC Game-of-the-Week'.
Columbia head coach Bob Burchard has taken the Cougars to 21 national tournaments, he has won 763 games, eleven AMC titles and is in more halls-of-fame than MBU coach Matt Brock can name.
Brock coached under Burchard for three years prior to being named the leader of the Spartan program. He took over a program used to losing and has fashioned a 51-29 record in his two-plus seasons in West St. Louis County.
Columbia (17-1, 9-1 in the AMC) has won or tied for the AMC title in five of the last six years. They've lost just 13 conference games in those six seasons. MBU (15-2, 7-2) won a total of 13 games the two seasons prior to Brock's arrival.
After three years by his side, Brock is now perhaps the greatest threat to Burchard's reign. Why? Because the two teams mirror one another in many ways. Brock learned his lessons well. Lessons from his father, hall-of-fame coach Skip Brock and from the legendary Burchard.
The younger Brock has a respectable 2-3 record against the hall-of-famer Burchard, including a win during last season's AMC tournament.
The two teams dominate the AMC statistic leader boards. They are the top two teams in scoring, field goal percentage, scoring margin, 3-point shooting, turnover margin and defensive field goal percentage. Missouri Baptist leads the league in scoring defense, defending the 3-point line, blocked shots, rebounding and assists.
Neither team is overly tall and they both see rebounding and defending the post as a collective unit.
This game will be something of a contrast of styles. While both teams want to push the pace and their 'points-per-possession' reveal that (1.20 for Columbia and 1.14 for Missouri Baptist), the Cougars play a more perimeter game with four players having made more than 25 three-pointers, the Spartans like to pound the ball inside.
Columbia has made 34 more threes (170-136) than the Spartans
The depth of the Spartan lineup could be a significant factor. Nine Spartans average double-digits in minutes played compared to seven for CC. MBU's leading scorer, Fitzgerald Hopkins, comes off the bench. Brock routinely takes the starters out in mass and puts five new players into the game and there is no significant drop off in production.
While Columbia looks for the three-ball, they've also taken 99 more free throws than MBU. They like to slash and their leading scorer, St. Louis native Nathan Biggs is a horse to handle in the paint. At 6'6 Parkway Central grad has strong post moves. The way he battles against MBU defensive stopper Andrew Howard will be a key factor.
Hopkins leads the AMC in assists, is second in long distance connections, but it is the 'inside-out' Spartan style that makes the MBU offensive engine purr. Pablo Hernandez and Johnny Benson are the other two double-digit scorers in the MBU lineup and both than can play in the post or drive to the basket.
The aggressive Spartan defense (two players in the top five in both steals and rebounds) will have their hands full with a Cougar team that has the best 3-point shooter Adam Mennemeyer (.537), free-throw shooter Nic Reynolds (.919) and features four double-digit scorers. They are a versatile team.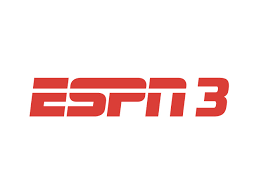 A national audience, a battle for first place and old friends facing one another. This has the makings of great theater. Join us on ESPN3 today at 3 pm. Kevin Paulus and I have the privilege of bringing the action into your home.
Do Good