IUPUI Joins Horizon League
Editor: The following is part of a press release from HorizonLeague.org.
INDIANAPOLIS – The Horizon League Board of Directors has unanimously approved the application for membership from Indiana University–Purdue University Indianapolis to join the Horizon League. IUPUI officially will join the league July 1, 2017, and begin competition during the 2017-18 academic year.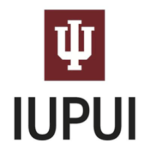 "We are excited to welcome IUPUI to the Horizon League family," said Horizon League Commissioner Jon LeCrone. "The Jaguars bring us tremendous competitive potential, particularly in men's basketball, along with an engaged and energized city. Their addition solidifies our broad community partnerships in Indianapolis and is the right school at the right time."
"We are delighted with the addition of IUPUI to the family of Horizon League institutions," said George W. Hynd, president of Oakland University and chairman of the Horizon League Board of Directors. "It is clear that the vision, values and mission of IUPUI are clearly aligned with those that we champion in the Horizon League. The addition of IUPUI will affirm our commitment to excellence in promoting the student-athlete experience and impact at all of our Horizon League institutions."
IUPUI boasts world-class athletics facilities, including Indiana Farmers Coliseum, which recently underwent a $53 million renovation and is home to the Jaguars' men's basketball program, and the IU Natatorium, which has hosted numerous major events, including the 2017 NCAA Swimming and Diving Championships, US Olympic Trials and the USA Swimming & Diving National Championships.
IUPUI joins the Horizon League as it transitions into another world-class venue for its Men's and Women's Basketball Championship, March 2-6, 2018 – the brand new, state-of-the-art Little Caesars Arena in Detroit, home of the NBA's Detroit Pistons and the NHL's Detroit Red Wings. Motor City Madness features all 20 Horizon League men's and women's basketball teams competing for the League's automatic berth into the NCAA Tournament.
The addition of IUPUI returns the Horizon League to 10 full members. The Jaguars compete in 18 of 19 Horizon League sports.
"We are excited about engaging with the other Horizon League member institutions to enhance the overall competitiveness of the league," said IUPUI Director of Athletics Dr. Roderick Perry. "As an institution and athletics department, our mission, vision, and core values align closely with the Horizon League. This is an important step forward in the life of our athletics department."
IUPUI head basketball coach Jason Gardner is excited about the move.
"I know our department and basketball program are excited to make the move to the Horizon League. The Summit League has provided us fantastic competition since long before I was the head coach, but we're excited about what the future holds. I had the opportunity to coach in the Horizon League and understand just how strong the league is from top to bottom."