Hall of Famer – Darren Brooks
(St. Louis, MO) – Darren Brooks was the godfather the 'Floor Burn U' version of Southern Illinois Saluki basketball in the early to mid 2000s and now he is entering the Missouri Valley Conference Hall of Fame.
The St. Louis native is the only player in Valley history to become a two-time winner of the Larry Bird Trophy AND the 'Defensive Player of the Year' award. The Jennings High School graduate turned the trick in 2004 and 2005.
Brooks was the signature player during one of SIU's greatest runs of success. The two-time AP Honorable Mention All-American sparked a four-year run that included four regular season championships, four NCAA Tournament appearances, which included a 2002 Sweet Sixteen run.
Recently, Hall of Fame Saluki broadcaster Mike Reis said this about Brooks, who is already a part of the Valley's All-Centennial Team and a member of the Saluki Hall of Fame.
MVC HOF'er Darren Brooks. To me best all-around @SIU_Basketball. 2X MVC POY, 2X DPOY, #1 steals, #2 wins, #4 asst., #6 pts, #9 blks, #12 reb pic.twitter.com/qDDT9EWCmt

— Mike Reis (@MikeReisSIU) August 10, 2017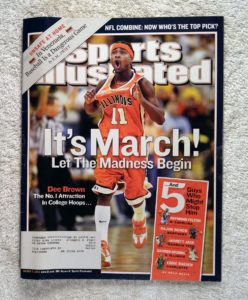 Brooks made it to the cover of Sports Illustrated. He and four other players are listed below Illinois' Dee Brown prior to the 2005 NCAA Tournament.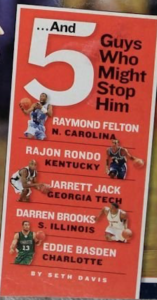 Brooks was a defender, a scorer and a leader. As a three time member of the Valley's 'All Defense' team, he is SIU's all-time leader in steals. He was the MVC's scoring leader in 2004 and is the fifth leading scorer in Saluki history.
He was a four-time champion, a two-time 'Player of the Year', Brooks accomplished that feat under three different coaches (Bruce Weber, Matt Painter and Chris Lowery) during that historic Saluki era.
Do Good