Why is the Webster/Kirkwood Rivalry the Best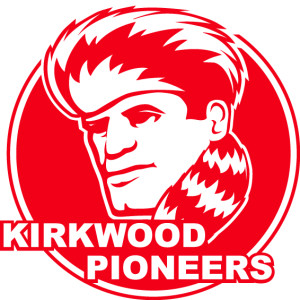 (St. Louis, MO) – There is no question that the Webster Groves/Kirkwood rivalry is the best high school rivalry in all of St. Louis. Yell, shout and complain all you want, but I have seen rivalries come and go and this is the one that all others wish they could be.
Everyone knows about the big Turkey Day Football Game between the two, but that is just the headliner for this deep running rivalry. If it's hockey, baseball, basketball or the debate team, these two schools care about beating each other more than anything else.
Last Friday I had the privilege to broadcast a basketball double header between the schools for www.prepsportsshowcase.com, and once again I was allowed to see this great rivalry up close and personal. (The games are archived on their site if you want to watch!)
Oh you Metro Catholic Conference people think your rivalries are great, but which one is the best among you? Those five schools can't even agree on that.  When I was in high school THE rivalry was CBC and SLUH. Now it depends on which sport they might be playing.
The Southwestern Conference in Illinois is unquestionably a great athletic grouping and probably the best in the metro area, but those teams don't have the traditions and history between one particular school that is close to what goes on between the Statesmen and Pioneers.
Not only have they played one another for over 100 years, but this rivalry runs deep for the current players, administrators and neighbors.
In talking with former Webster and Belmont University basketball great Drew Hanlen he told me that as a basketball player, he didn't remember who won the Turkey Day game, but he could tell you the score of everyone of his Kirkwood games.
As I sat in the balcony at Roberts Gymnasium Friday night announcing a great high school basketball game, I felt it all over again. The passion in that gym was palpable. In the midst of the final moments of the game, at each time out the cheer leaders staged an impromptu  hand spring contest. Webster won the game 63-61 as a Kirkwood three-pointer went just long at the buzzer. Kirkwood won the cheer leader contest.
Webster was celebrating their 83 game Suburban South Conference win streak. Do you think they randomly chose THAT game, or do you think the Statesmen were making a subtle point?
This is no bitter rivalry. These schools, administrators and coaches genuinely respect one another and want them to succeed, when they are not playing one another. These Suburban South combatants love nothing more than to meet for conference, district and state championships. There is no one else they would rather beat for a championship banner!
Friday night Athletic Director Jerry Collins probably made sure the Fire Marshall had tickets to a movie because if 'the Rob' holds 1,500 people there were easily 1,800 there. People were everywhere! The Cow from Chick-fil-A – Des Peres couldn't even get in the gym to show off. He just handed out gift cards and went home. No room for the bovine and this is no bull, the Webster/Kirkwood rivalry is the best.
What do you think?  Who can stand up to this long term, deep running and historically pleasing rivalry? Bring your best argument and if it can hold some water, I'll post it, but "bring the knowledge", this is no easy task!
Do Good