(St. Louis, MO) – There are plenty of other news items related to the Missouri Valley and Ohio Valley Conferences that have nothing to do with teams changing conference affiliations. Here are a couple we thought you'd find interesting.
Lou Gudino Leaves Indiana State
Long time Associate Head Coach Lou Gudino is leaving Indiana State to join former Wichita State assistant Chris Jans in a similar role at New Mexico State. While excited for Gudino, ISU head coach Greg Lansing has lost a trusted friend, advisor and recruiter.
He told gosycamores.com that he will miss Gudino's friendship.
"Lou has had as much to do with all of our successes in the past seven years as anyone and we owe him a great debt of gratitude," said Lansing. "He isn't a good coach, he is a great coach and will be an outstanding head coach when he gets the opportunity. Personally, it's sad for me because I won't get to work with one of my best friends anymore."
Assistant coach Marcus Belcher has been promoted to Associate Head Coach.
New Recruits at UNI & ILS
Illinois State announced the signing of all-state forward Taylor Bruninga. The 6'8 Bruninga averaged over 30 points and 11 rebounds during his senior season at Illini Bluffs High.
Head Coach Dan Muller told goredbirds.com Bruninga, whose father was a Redbird, is just starting to find his potential.
"When you factor in the type of worker and competitor Taylor is, we believe he is only scratching the surface of what he will be as a player," said Muller. "Taylor had one of the best high school seasons of any player in the state and is deserving of all his postseason accolades."
Northern Iowa landed highly rated Tywhon Pickford. The 6'3 guard from Maple Grove, Minnesota averaged 21 points and eight rebounds during his senior season that saw his team finish with a record of 28-4 and a fourth place finish in the Minnesota Class AAAA tournament.
Re-Making Eastern Illinois
Three significant players are transferring from Eastern Illinois, but head coach Jay Spoonhour hasn't lost any time replacing Casey Teson, Marshawn Blackmon and Patrick Muldoon.
Junior college all-american D'Angelo Jackson is the latest of Spoonhour's replacements. The 6'4 guard averaged almost 21 points per game for Highland Community College. He also grabbed six rebounds and handed out over five assists per game. His Cougar squad went 27-7.
High scoring high school senior Mack Smith has also signed with the Panthers. The 6'2 Smith was named one of the top 15 players in the state of Indiana and averaged just under 20 points and just over six rebounds per game.
Spoonhour told eiupanthers.com that Smith will be a significant contributor.
"Mack played in one of the best high school basketball conferences in the nation and led his team to the conference title," said Spoonhour. "His experience against that competition should serve him well in our program."
There are two other junior college products in the Panther pride. Michael Chavers and JaJuan Starks are part of this year's recruiting haul.
Chavers is a 6'5 wing from El Camino College in Los Angeles and Starks is a Wabash Valley College product. He is a 6'4 wing who finished the season with 14 straight double-doubles.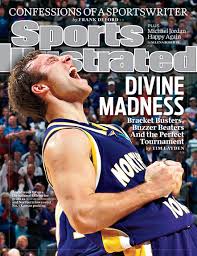 Farokhmanesh Returns to the Valley
Former Northern Iowa hero, Ali Farokhmanesh is returning to the Valley as an assistant coach at Drake. First year coach Niko Medved announced Friday that Farokhmanesh will be joining his staff.
Farokhmanesh joins the Bulldogs' staff after spending the last three seasons at the University of Nebraska, serving most recently as the Director of Player Relations and Development. He is well known to followers of Missouri Valley Conference basketball having played two seasons at UNI where he helped the Panthers to two NCAA Tournament appearances. His historic basket to defeat Kansas, sending UNI to the school's first-ever NCAA Sweet 16 appearance in 2009-10, landed him a spot on the cover of Sports Illustrated.
Do Good