January 7 Wild Card Games are Set
Editor: The following is part of a press release from mvc-sports.com.
ESPN has selected the Loyola at Northern Iowa men's basketball game for distribution on ESPNU on Sunday, Jan. 7.   The game will tip at 3 p.m. CT.   And CBS Sports Network has selected the Missouri State at Illinois State game for distribution on CBS Sports Network on that day with a 1 p.m. CT tip.  The games were previously listed as TBD on the MVC schedule.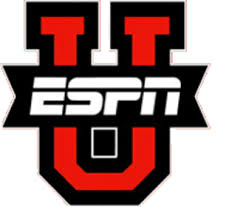 With a 10-1 record entering Saturday's game at Milwaukee, Loyola is off to its best start through 11 games since 1965-66, when it also won 10 of its first 11 contests.  The Ramblers earned the league's first road win at a Top-5 program in 50 years with its victory at then No. 5-ranked Florida last week and are receiving votes in this week's top-25 Associated Press poll.   UNI, meanwhile, is the highest rated MVC team in the most-recent release of the RPI (16th).   The Panthers are building a strong resume during their non-conference play with a mark of 8-2. The Panthers have posted wins over SMU (61-58), North Carolina State (64-60), UNLV (77-68 OT) and UT Arlington (62-58).  UNI's only two losses this year are to the past two national champions — Villanova (currently ranked No. 1) and North Carolina (currently ranked No. 7).
Missouri State is the league's pre-season favorite and is led by pre-season Player of the Year Alize Johnson.  The Bears are off to a 9-3 start and had won seven-straight games before falling on the road at Oral Roberts on Sunday.  After a week off for finals, the Bears host Wright State on Tuesday, Dec. 19 at 7 p.m. in their final non-conference game of the regular season.   Illinois State is the defending MVC regular-season champion.   The Redbirds are off to a 4-6 start, but have played the fifth-toughest schedule in the nation.  ISU has one of the league's five wins against a Power 5 school — beating South Carolina from the SEC (a Final Four team from last year).