(St. Louis, MO) – Like a television show battling for its network renewal the Missouri Valley Conference is in the final push to be noticed by the national pollsters, RPI computers and ESPN commentators. During this final full week of non-conference action, Valley teams have four games against 'power 5' conference teams. Three of them are Saturday and two of those are on a neutral floor!
In addition to those megawatt games, MVC squads battle other mid-major powers Western Kentucky and South Dakota State. This is a gigantic week related to the Valley's desire for the NCAA Tournament Selection Committee to be willing to add a Missouri Valley team as an at-large team next March.
Saturday's 'Money Conference' Games
Drake (5-5) v. Iowa (5-6) – Wells Fargo Arena – 1 pm – Big Ten Network
The first game of Saturday's 'Hy-Vee Classic' finds Drake playing its second straight game against a Big Ten foe. This annual double header is one of the best things going in college basketball. It's on my bucket list.
The Bulldogs came within an eyelash of defeating the Big Ten's Minnesota Golden Gophers on Monday and upset the ACC's Wake Forest earlier this season. Niko Medved's team is spunky, can score and won't be a push over for the Hawkeyes.
Senior Reed Timmer had a subpar shooting night in Minnesota and the left-handed sharp shooter, is due for a bounce back performance. The preseason all-MVC pick is averaging 20.7 points per game and sparks an offense averaging 82 points per game.
For more on this game read my article on midmajormadness.com.
Illinois State (4-6) @ Mississippi (5-4) – 3 pm – SEC Network
Short-handed Illinois State travels to Oxford, Mississippi for a game with the Rebels. Struggling through the nonconference schedule without Daouda N'diaye and Elijah Clarance, the Redbirds are 4-6. Their upset of Final Four participant South Carolina back in mid-November is a faint memory and the defending co-champion Redbirds, need to find that same kind of magic to knock off another SEC team.
Ole Miss is 5-4 and vulnerable, but Andy Kennedy's team has averaged nearly 22 wins per season over the last five. They know how to win games and defend the home court.
The trio of Keyshawn Evans, Phil Fayne and Milik Yarbrough are combining to score 50.3 points per game and Dan Muller's injury riddled team will rely upon them again in this game.
Northern Iowa (8-2) v. Iowa State (7-2) – Wells Fargo Arena – 3:30 pm – Mediacom
The 'night cap' of the 'Hy-Vee Classic' is a great matchup. Two teams playing solid basketball with two of the brightest young, but veteran coaches in the country strolling the side-lines is 'made for TV' action.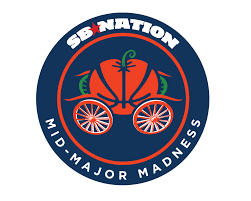 Ben Jacobson and the UNI Panthers like to slow things down and play solid defense, while Steve Prohm and the Cyclones want to speed things up and fill the score sheet. The contrast in styles will great theater. Of course 'Jake the Giant Killer' is 6-2 against Iowa State and already this season has knocked off the ACC's North Carolina State. The Panthers' only two losses this season are to the last two college basketball national champions (North Carolina and Villanova).
For more on this game read my article on midmajormadness.com.
Indiana State's game at Western Kentucky is huge for the Sycamores and the league. That is an 11 am game that can be seen on Fox College Sports. Evansville hosts the Ohio Valley's vastly improved Austin Peay squad. Loyola visits Milwaukee and Bradley travels to Chicago State.
Every game truly matters, but those games against 'money conference' teams are like BOGO (buy one get one free) sales during Christmas shopping. A win in any of those three Saturday contests will resonate the rest of the season.
Do Good