ESL's Tilmon Signs With Mizzou
Editor: The following is part of a press release from mutigers.com.
COLUMBIA, Mo. – Mizzou Men's Basketball has signed one of the Missouri area's top talents in forward Jeremiah Tilmon (East St. Louis, Ill.), head coach Cuonzo Martin announced Monday. The 6-10, 235-pound big man was dominant for the Flyers as a senior in 2016-17, averaging 15.3 points, 11.0 rebounds and 4.0 blocks per game.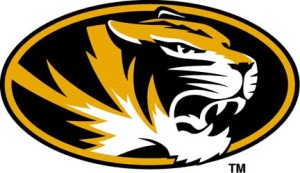 "It's truly exciting to keep a young man like Jeremiah at home with Mizzou Basketball," Martin said. "Jeremiah, as a player and person, possesses the type of skill and presence we'd like to become a staple of this program. We feel that he has the ability to become a game-changing presence on both ends of the floor. His parents, April and Jeremiah, Sr., raised a son who we feel can really flourish at the University of Missouri."
Considered a Top 50 recruit nationally by ESPN, Rivals.com, Scout.com and 247 Sports, Tilmon calls East St. Louis home, much like Mizzou's head coach. Tilmon earned First Team All-State recognition from the Illinois Basketball Coaches Association and Associated Press following his final high school campaign. He also received an all-state nod from the Chicago Tribune.
On the Nike EYBL circuit, Tilmon played for the highly regarded St. Louis Eagles program during the summer months.
Tilmon's signing of a financial aid agreement with the University of Missouri includes him in a developing recruiting class with current signees Blake Harris (Chapel Hill, N.C.), Michael Porter, Jr. (Columbia, Mo.), C.J. Roberts (North Richland Hills, Texas) and Kassius Robertson (Toronto, Ontario).