A 'Must Win Week' in the Valley
(St. Louis, MO) – The Missouri Valley Conference is off to an historic start to the season. The Valley has won over 74% of its games (46-16), with Valparaiso (7-0), Loyola (7-0), Bradley (6-1) and Drake (4-1) starting the season with historic success.
Valley teams have knocked off four 'power 5' conference teams and five more programs from the other preseason 'top 10' conferences. Northern Iowa (5-2) owns a pair of those wins (SMU and North Carolina State).
The big question is, 'will it matter?'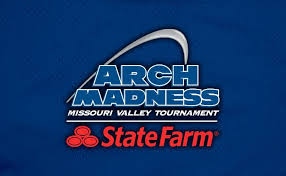 According to the latest Realtimerpi.com, the Valley has four teams (Bradley # 20; UNI # 57; Drake # 67; Valparaiso # 73 and Evansville # 78) in the top 100. As we know, only Bradley's ranking, at this point would give them a chance to join the NCAA Tournament without an Arch Madness tournament championship. So a spectacular beginning to the season, big wins over power conference teams and RPI's that don't qualify for the Big Dance, sounds all too familiar.
Some of those numbers will improve. As North Carolina State and SMU pile up wins, those Northern Iowa victories will improve their status. Missouri State's victory over Western Kentucky will pay dividends later as the Hilltoppers have already defeated Purdue and SMU, and should have a successful C-USA season.
But how much will strong RPI ratings matter on Selection Sunday?
This past week Bradley, Illinois State, Indiana State and Missouri State all played games against D2 or NAIA teams. Those games aren't factored in to the RPI, but they also are not wins in the RPI rankings. Those are not games that help the Valley cause.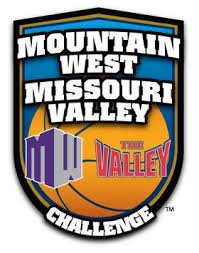 The Mountain West Challenge moves center stage now. Valley teams must be successful in this engagement with another 'mid-major' conference, that was rated more highly than the MVC at the beginning of the season. This week's games could make or break the MVC's post-season hopes.
Standing with the seventh best conference RPI is heady territory for the Valley. They lead the Big Ten, Mountain West, the WAC and the Atlantic Ten, trailing the Southeastern Conference, Big 12, Big East, ACC, AAC and Pac 12. To hold on to that spot and improve both individual rankings and conference status, they must win a majority of the Mountain West Challenge games.
Even then, 'Will it matter?'
Valley teams have seized numerous opportunities already this season, but several narrow losses to well respected programs could have turned this into a season for the ages.
Last year's Illinois State Redbirds earned an RPI of 39 and owned 27 wins on selection Sunday. We all remember the historic 2006 Missouri State team that was left without a dance card despite an RPI of 21. Those examples remind Valley watchers that games against Evangel, UMSL, Missouri S & T and Wartford College aren't games to be duplicated. The difficulty in scheduling not withstanding, Valley teams, which own the eighth best 'strength of schedule' have to do an even better than that for the Committee to notice them during the second weekend of March.
Preseason favorite Missouri State has played three games against current top-100 teams and have gone 1-2, with the losses coming by a total of four points. That's how razor thin the margin for error is. With two more non-conference games against such opponents, the Bears must win those two games to have a chance for a March at-large bid, particularly because they also have #330 Oral Roberts, #257 Wright State and #261 Hampton left in the non-conference schedule.
Conversely, Northern Iowa has four straight against top-100 teams after a recent six-point loss to RPI #16 Villanova.
This is just one man's opinion, but based on strength of schedule and the opportunities for 'quality wins', the Valley must dominate the MW Challenge or recognize that only Northern Iowa, has a shot at an at-large bid in next Spring's national tournament.
It is a 'Must Win Week' for the Missouri Valley Conference.
Do Good